Kia Picanto: Scheduled maintenance service / Maintenance Under Severe Usage Conditions - For Gasoline Engine [For Europe (Except Russia)]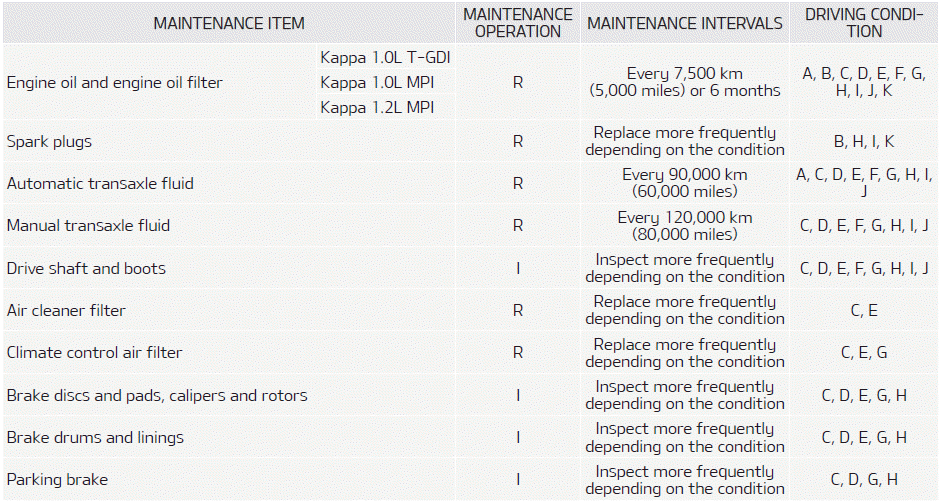 Maintenance operation
I : Inspect and if necessary, adjust, correct, clean or replace.
R : Replace or change.
SEVERE DRIVING CONDITIONS
A: Repeatedly driving short distance of less than 8 km (5 miles) in normal temperature or less than 16 km (10 miles) in freezing temperature.
B: Extensive engine idling or low speed driving for long distances.
C: Driving on rough, dusty, muddy, unpaved, graveled or salt-spread roads.
D: Driving in areas using salt or other corrosive materials or in very cold weather
E: Driving in heavy dust condition.
F: Driving in heavy traffic area.
G: Driving on uphill, downhill, or mountain roads repeatedly.
H: Towing a trailer or using a camper on roof rack.
I: Driving for patrol car, taxi, commercial use of vehicle towing.
J: Driving over 170 km/h (106 mph)
K: Frequently driving in stop-and-go conditions.