Kia Picanto: ISG (Idle Stop and Go) system / Condition of ISG system operation
The ISG system will operate under the following condition:
- The driver's seat belt is fastened.
- The driver's door and hood are closed.
- The brake vacuum pressure is adequate.
- The battery is sufficiently charged.
- The outside temperature is more than -2°C (28.4°F).
- The outside temperature is under 32°C (89.6°F).
- The engine coolant temperature is not too low.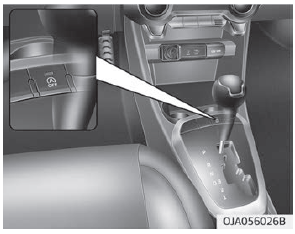 NOTICE
If the ISG system does not meet that operation condition, the ISG system is deactivated. The light on the ISG OFF button will illuminate.
If the light comes on continuously, please check the operation condition.