Kia Picanto: Air bag - supplemental restraint system / Air bag warning label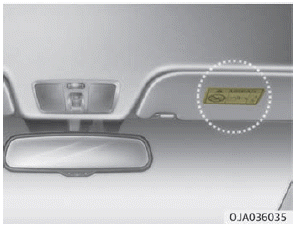 Air bag warning labels are attached to alert the driver and passengers of potential risk of air bag system.
Note that these government warnings focus on the risk of children. We also want you to be aware of the risks which adults are exposed to. Those have been described in previous pages.